February 25, 2014 (Harrison, NJ) In typical Harrison Council fashion, the Harrison Council moved and appointed nominee James Fife as the interim Mayor of Harrison to serve until the end of the year. If you came fifteen minutes late, you would have missed the resolution and the swearing in. The mood was festive but at the same time surreal as you expected at any moment that the late Raymond McDonough would walk in and everyone would turn to greet him as he walked up to the Mayor's desk at the front of the council chambers. Of course, that isn't physically possible but it may be spiritually possible. Many in the chambers would have preferred that.


Interim Mayor James Fife moments after swearing in at Mayor's Desk in Harrison Town Hall.


KOTW, with its reliable sources, had broke the story this morning that the appointment of James Fife was in the works. The other two nominees for the Mayor's position were Maria Vila and Harold Stahl. The fix was in for Fife however with the Harrison Superintendent of Schools and Harrison Councilman James Fife having gotten the agreement from his fellow council members to nominate and appoint Fife. There are rumors that not all the councilmembers were in agreement with the nominees put forth by the County Committee but that is a fight for another day.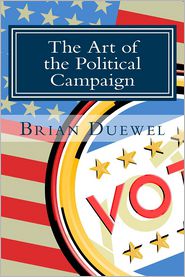 Fife will have to give up his position as Harrison School Board President but will retain a position on the Harrison Redevelopment Agency as the Mayor is a member of the Redevelopment Agency.
Fife, who is 76 years old, retired in 1993 from the Harrison Public School system. Fife posed for pictures for an hour with family and well wishers. Fife also posseses a real estate license and worked out of the Harrison Realty Agency. He will likely give up that job as he turns his energy towards performing the duties of the Mayor.